Posted by Sonia Perozzi on 28th Nov 2016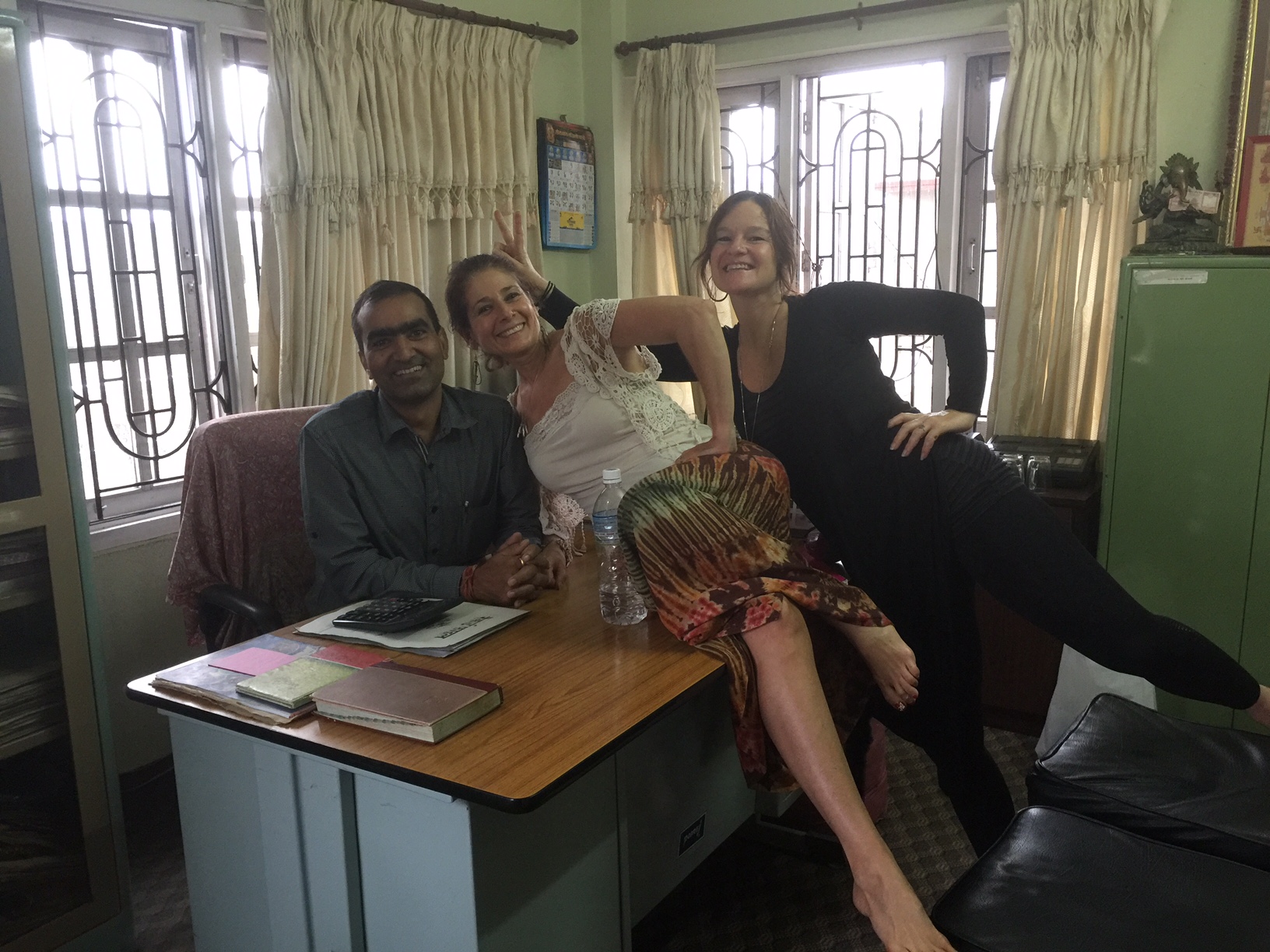 Upon arrival at Arjun's he kindly gave me a tour of his factory, a four story building he had built himself. It is a much bigger operation than that of Aman's, whose factory is much smaller.

The first floor is where a group of tailors work on designs that include any woven material. Today however, it is quiet as it is Eid, a Muslim holiday and his employees have the day off.
On the second floor, is were the tailors work on knit fabrics. They explained to me that different tailors have specific skills in working with certain materials and fabrics. Having no sewing experience whatsoever I found this quite interesting and it brought to my attention the level of artistic expertise it takes to create these beautiful clothing items.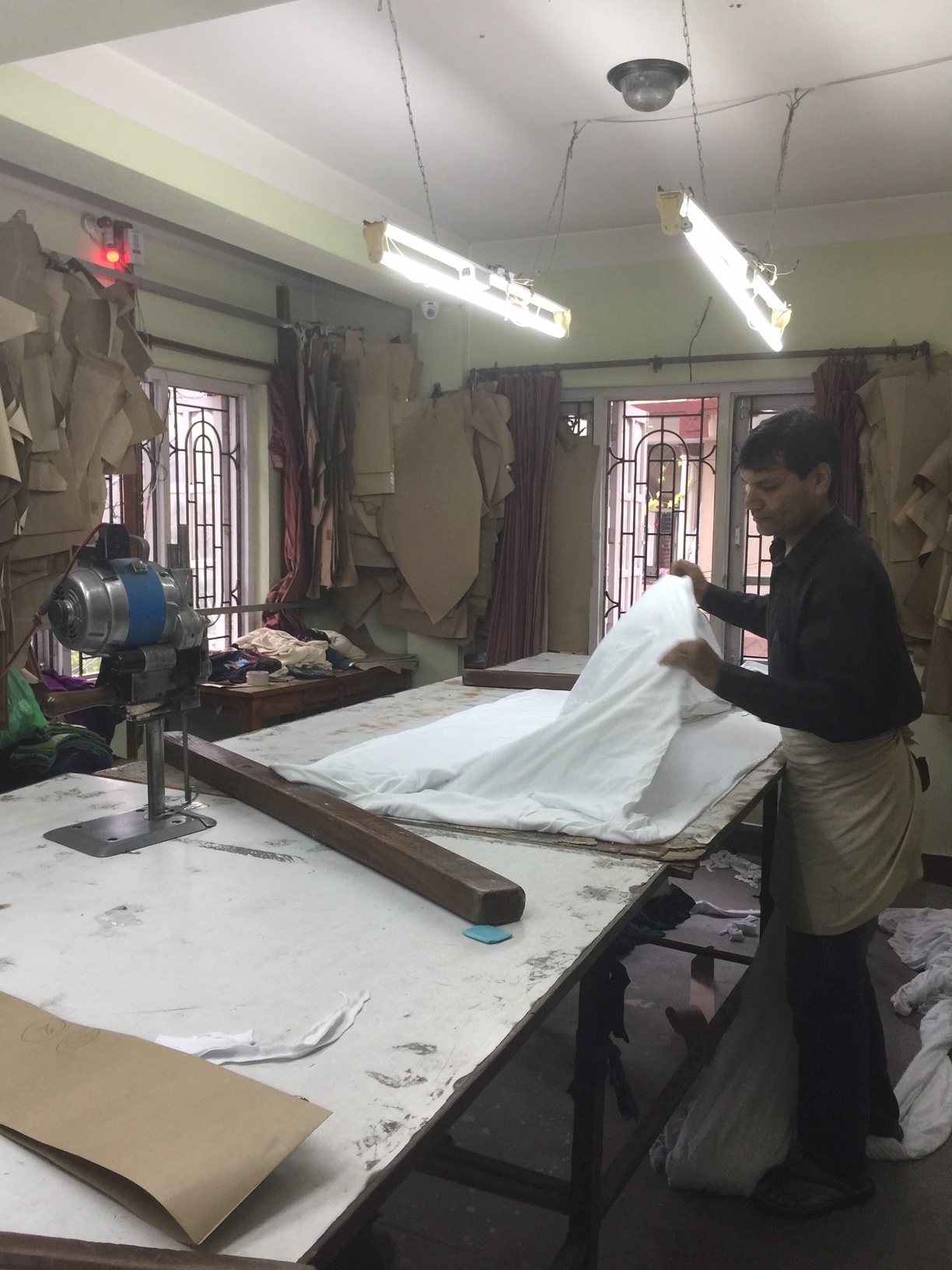 On the third floor is where the Master works. These are the craftsmen that create the ever essential patterns used to make the final garments. His position and skill is extremely important, hence the title of Master. If a pattern is not created or cut correctly the garments will not fit right or have the necessary quality for the final product. I watched one of the masters for a minute as he did what looked like a dance with the material; it hovered in the air for moment billowing down to land almost perfectly on his table. Smoothing out all of the wrinkles, he folds, adjusts, moves and aligns the material just right before the cutting process begins. All done with ease and grace.
It is also on this floor where the finishing, quality control and packing happens. A few employees go through each piece examining them to ensure there are no holes, stitches out of place, or loose threads. Once a garment has passed, it is packaged up to be shipped off to Jayli's warehouse in Pt. Reyes Station, California.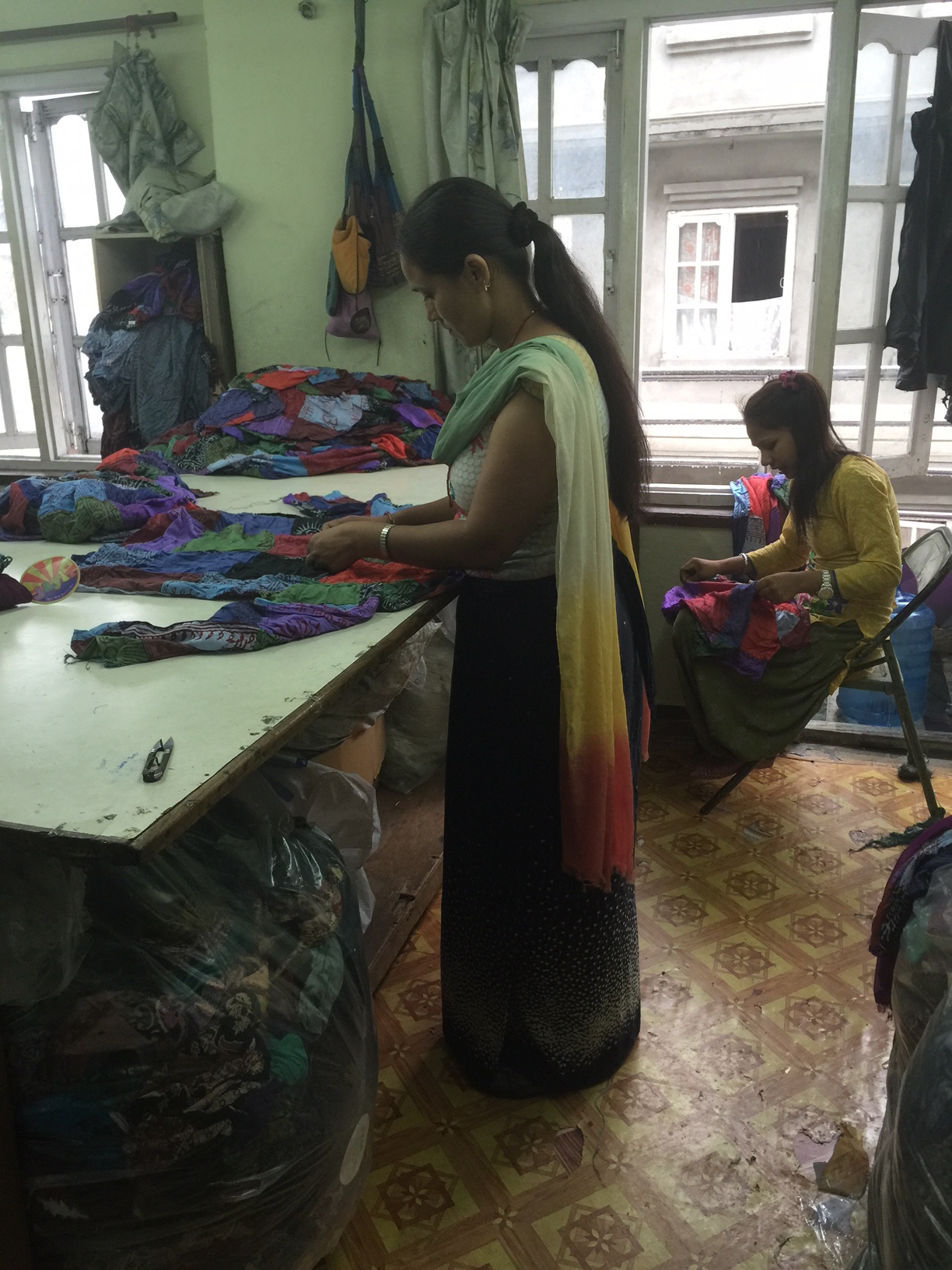 The top floor is where Arjun's office is along with other offices and rooms filled with past Jayli designs. The factory itself feels more like a home than what I had in mind for a factory. Each floor has big windows for extra natural light. Electricity in the country of Nepal proves to be challenging as it goes out for several hours daily. Many places, such as Arjun's factory have generators put into place. Even though it looks a bit chaotic with piles of materials here and there, it is clear that they have systems in place that are very organised and works for them.

It is a clean and safe working environment for the employees and they greet us daily with warm smiles. I had no idea what to expect from a working environment in a third world country like Nepal and found it to be quite a lovely place to work myself, writing, watching and learning.