Posted by Sonia Perozzi on 13th Feb 2017
There are many different steps required to designing their new lines each year. Every company and designer have their own methods and ways of doing things. After 20 plus years Jayli has come down to a process that works really well for them and their manufactures.
Designing the basic body design - This is the process in which new patterns are designed. New skirts, new tops, new pants and so on. They also improve on or change up past designs or Jayli favorites.
Sample Stage One - Where Jayli gets to see for the first time samples of their designs sans color, patterns and materials. This process is where they focus on fit, shape and comfort.
Samples Stage Two - Any alterations, changes and adjustments required from the original samples are made and once again tried on and determined by fit. Ideas are also eliminated.
Colors, Fabrics, Patterns - Once the body of the designs have been put into place they move into choosing colors, fabrics and patterns.
Small Collections - Grouping together a body of items to create mini collections. For example, a skirt, dress and top could be in one group that are cohesive in color, material and patterns.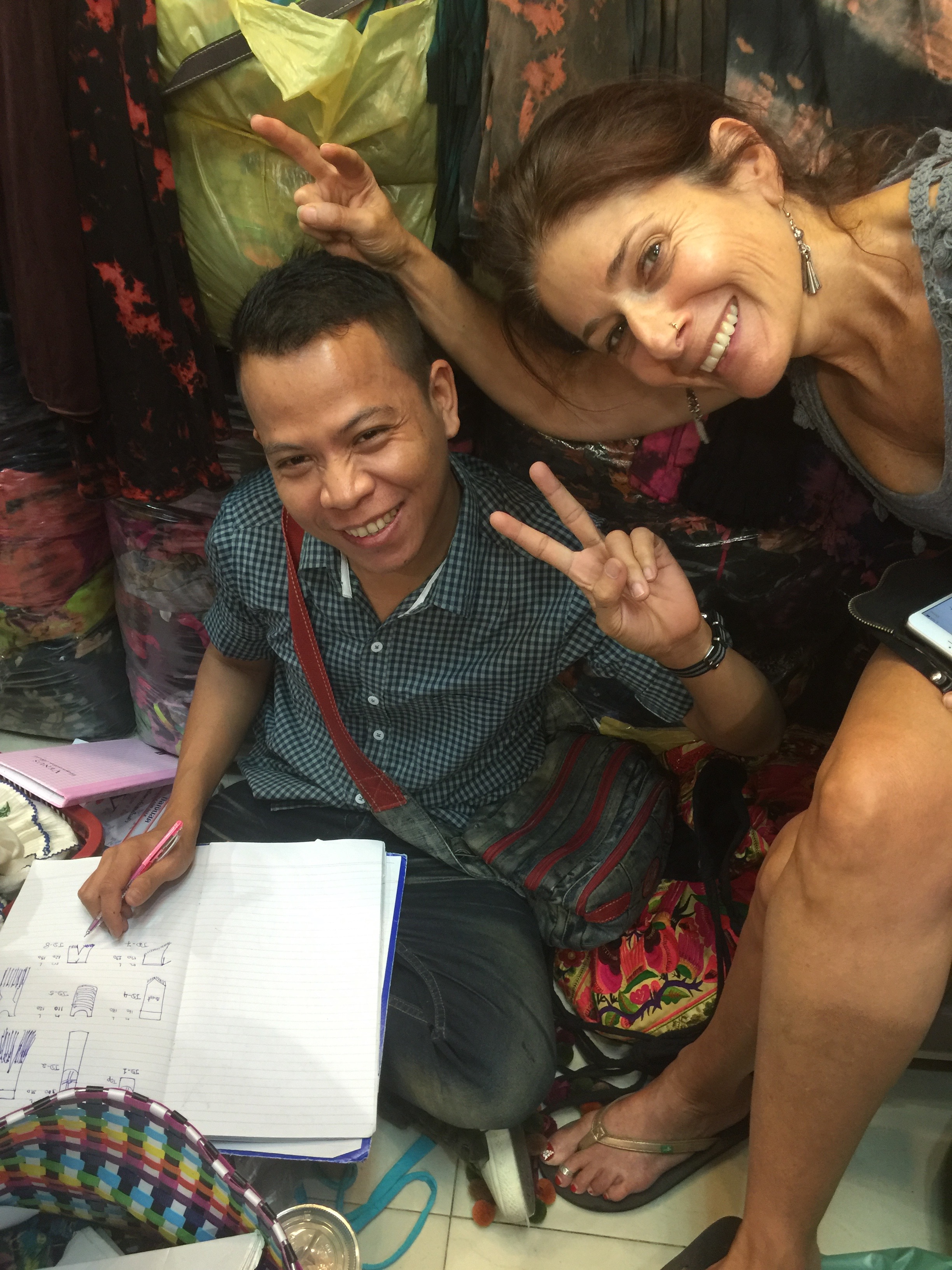 During each of these steps, the creative process never stops. New ideas are constantly put into place while others are eliminated. Even though there is a definite process, things are often overlapped. I found it to be quite fascinating to see how they created through each step, seeing their inspirations and working through challenges beyond their control.