Posted by Admin on 16th Nov 2016
In a small jammed packed booth of amazing mudmee styles and colors I clumsily bump into the mannequins on display each time I try to squeeze by them. Even more, I continuously find myself in the path of the poor young lady working there along with the gentleman talking with Christina and Liora.

"Excuse me, excuse me" I keep hearing quietly behind me while I try to snap pictures of Liora and Christina working their magic. Today is the first day of meeting with Jayli mudmee manufacturers and it quickly goes into full swing.

New colors, styles and bodies are presented to Liora and Christina, some of them are samples they had requested before arrival and others are new designs the manufacturer is newly presenting. I can't lie, I felt like a little kid in a candy store looking at all the amazing new designs Jayli will be introducing in their 2017 mudmee collection.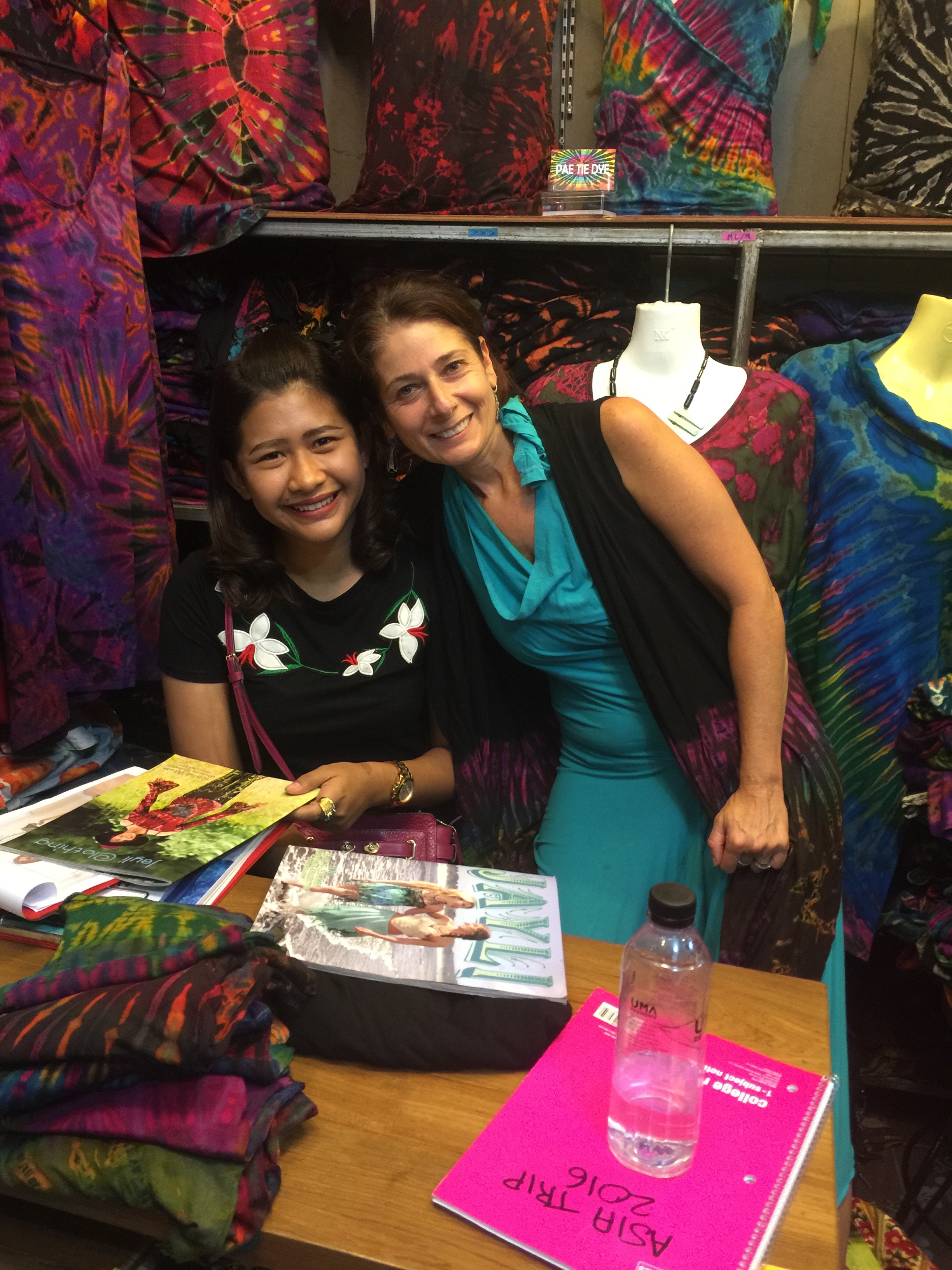 As the morning progresses, we find ourselves on short stools and even the ground, as they go through all the samples. Some don't make the final cut, while others are requested in a different mudmee pattern or remade with alterations that only Liora and Christina have the eye for. The small details that makes Jayli clothing, Jayli and unique. The floor quickly becomes a sea of mudmee.

Piles and piles have formed on the ground and I am trying to gracefully do a dance among them. I realized perhaps I could offer some assistance so I asked if I could help organize anything. "Oh no" said Liora "this is organized!" She said laughing. It may have all seemed chaotic to me, but for Liora, Christina and their manufacturers this was all in a days work.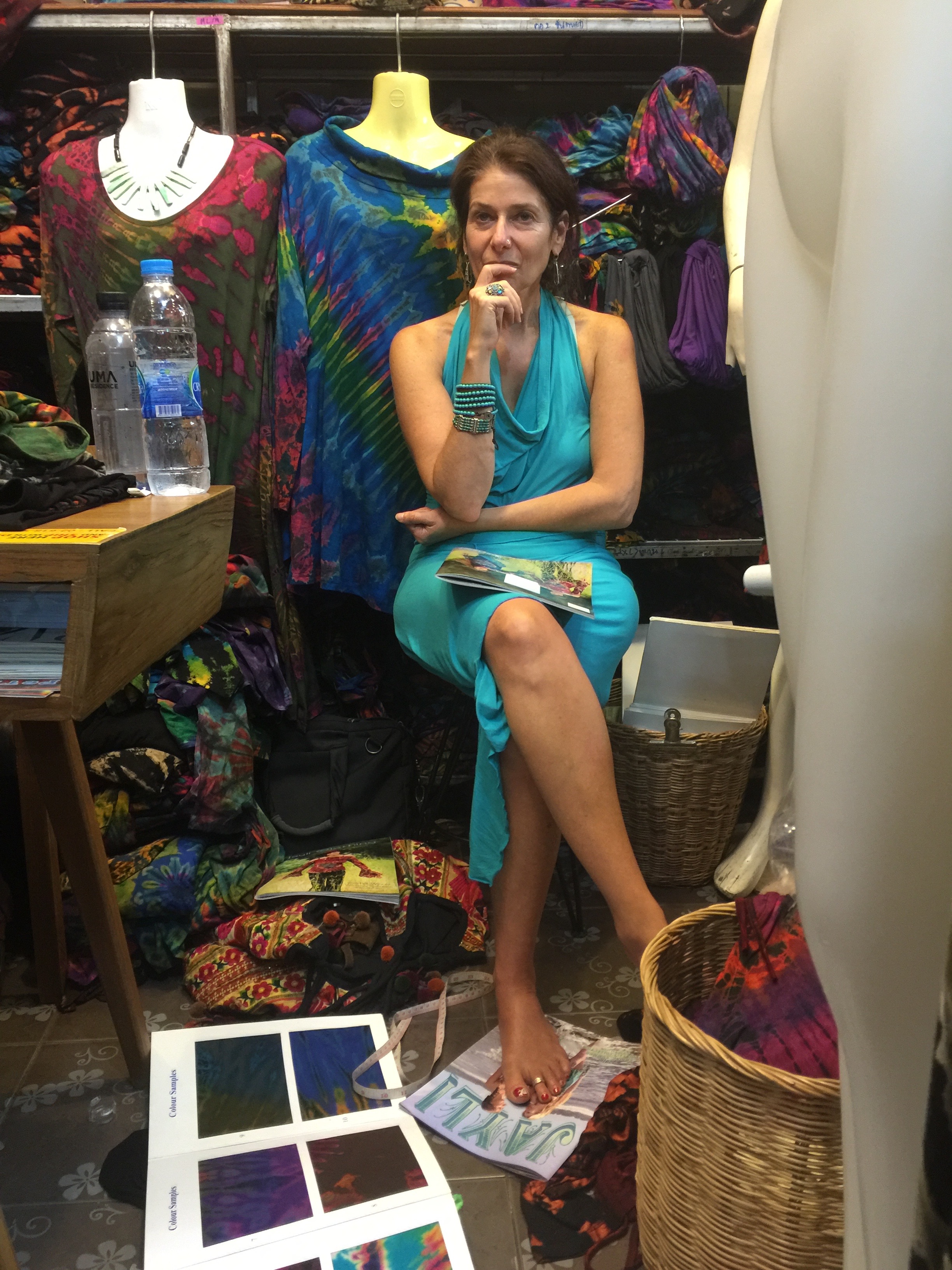 I adore mudmee and have always been curious on to how they do it exactly. Apparently, the art of mudmee is still shrouded in secrecy, the artists keep their techniques close to them. However, Jayli did once visit the dying factory and shot a short video on it. I wrote about it on Go Hippie Chic. You can read "For The Love Of Mudmee Tie Dye" here to learn more about it and my obsession with Jayli's mudmee.

By the end of the day, they had already accomplished quite a bit and the energy ended high as the new 2017 line was underway. I can't give away too much on the new mudmee designs Jayli has in store for you in 2017, but I have no doubt, you will be more than pleased.